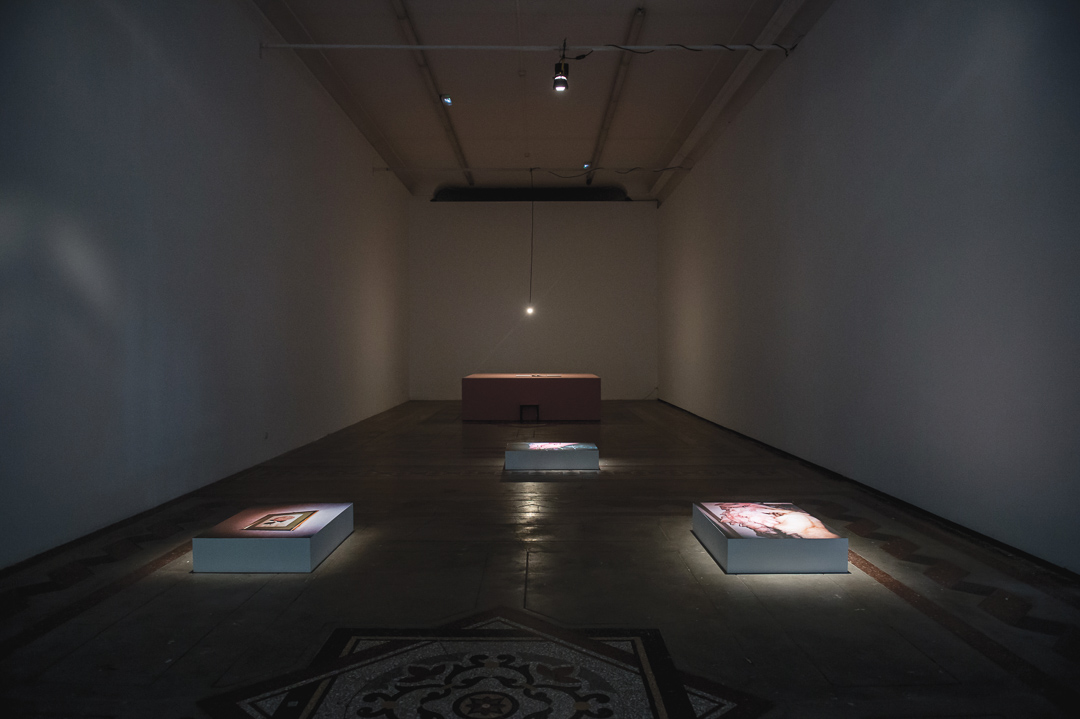 Based on the Bang Bang Malamour series, this art installation invites the viewer to see the public image of the boys portrayed (through social medias, parties and wild nights) and then, to discover their personal lives, as they invite us inside the privacy of their appartements.
Art installation, IsdaT, Toulouse, France, 2015.
À partir d'images de la série Bang Bang Malamour, le parcours de l'installation invite le spectateur à glisser de l'image publique des personnes photographiées – celles des réseaux sociaux, de la fête et des soirées débridées – vers une imagerie plus intimiste dans laquelle elles se dévoilent dans leurs appartements.
Installation : projections photos, tirages photos et éditions papier. Grande galerie de l'IsdaT, Toulouse, 2015.